ATEX CABLE GLANDS CMP
ATEX CABLE GLANDS CMP
[ AREAS-927 ]
ATEX CABLE GLANDS: FLAMEPROOF & EXPLOSION-PROOF
The CMP Products range of 'explosive atmosphere' cable glands is certified to the latest international technical standards and contains the flagship gland 'Triton'. The range demonstrates CMP's extensive experience of flameproof cable gland design and manufacture, with state of the art features and innovative design.
CMP's range of flameproof and explosion-proof cable glands has multiple-certification, allowing customers to select one gland to cover a multitude of situations including ATEX, IECEx, cCSAus and UL.
Given the level of experience that we have in this field, CMP is able to offer a high degree of technical support and advice in this area.
Note: All cable glands are shown in nickel-plated brass. Alternative materials are available.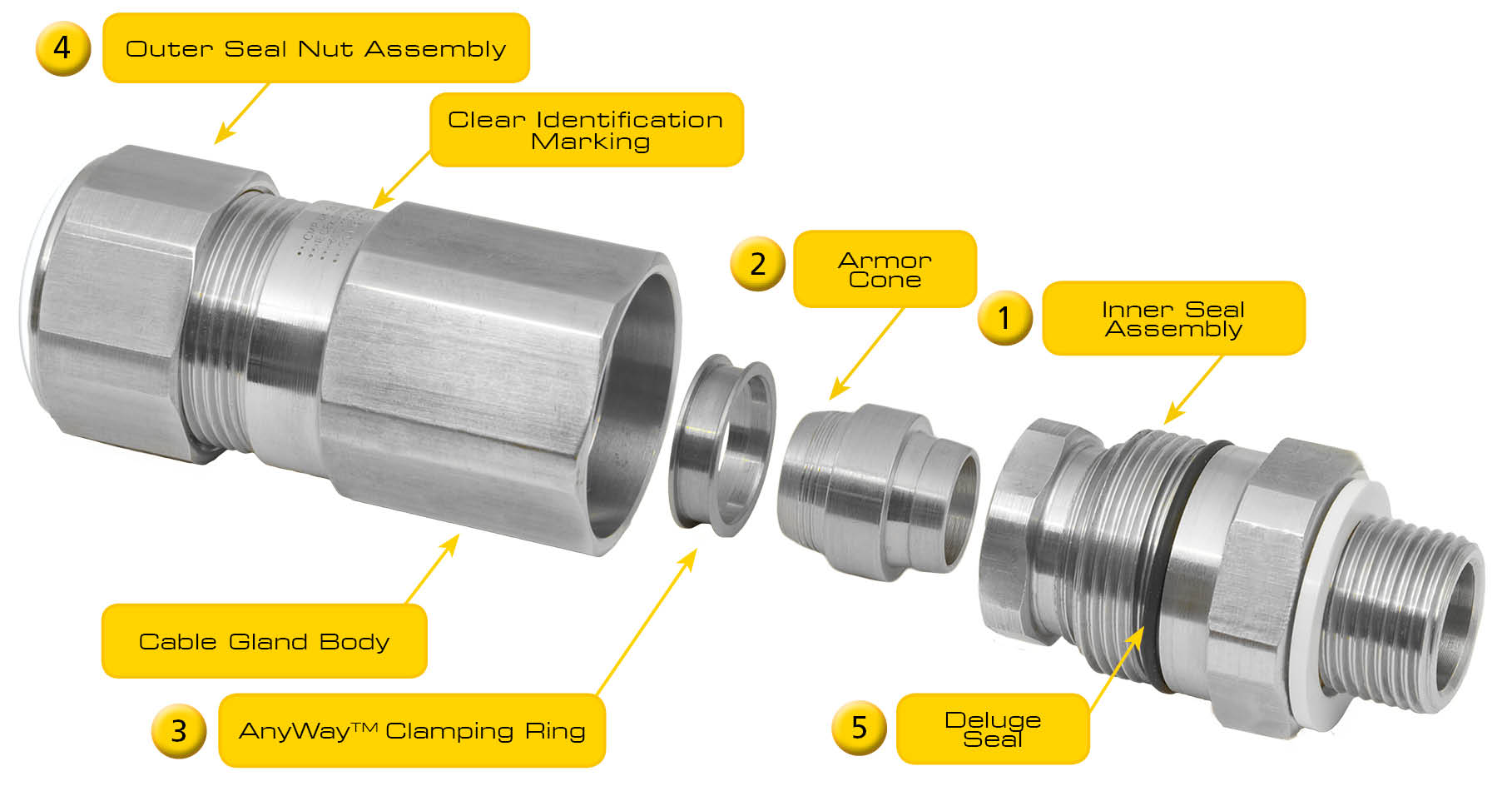 CÔNG TY TRÁCH NHIỆM HỮU HẠN ĐỨC KHANH