Rock Wool Blanket
Rock Wool Blanket
[ AREAS-937 ]
DESCRIPTION
Rock Wool Blanket are manufactured with basalt as main ingredient, made into inorganic fiber in high speed centrifugal machine after melting, then added with a certain amount of cementing agent, rustproof oil, silicon oil. It has soft feeling and higher working temperature compared to glass wool. It is widely used in civil building insulation, industrial insulation, pipe, tank, stadium, airport, off-shore, aircraft, automobile, train, household appliances,microwave oven, and so on.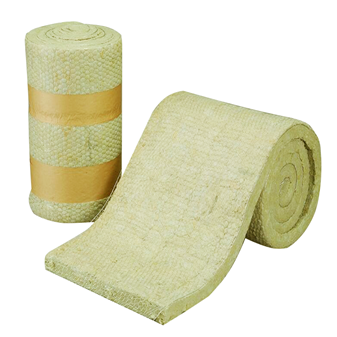 1.Good thermal and acoustic insulation performance.

2.Light weight.
3.High strength.
4.Easily transported and easy to cut and install
5.Long working life.
Not harm to environment and human body.
Code

RW3000

Filament Diameter

≤6.5 um

Material:

Rock Wool

(Basalt)

Thickness:

30mm-150mm

Width:

600mm-1000mm

Length:

3000mm-5000mm

Density:

50kg/m3-100kg/m3

Thermal Conductibility

0.037-0.043 w/m.k

Grade Of Combustibility

A

(Non-Combustible)

Hydrophobicity

98%

Moisture Rate

≤0.5%

Slag Inclusion Content

≤6%

Working Temperature

-80℃ to 650℃

-112℉ to 1202℉

Available Coating

Aluminium Foil, Aluminium Fiberglass Fabric, Acrylic Coated Fiberglass Fabric, Kraft paper
CÔNG TY TRÁCH NHIỆM HỮU HẠN ĐỨC KHANH